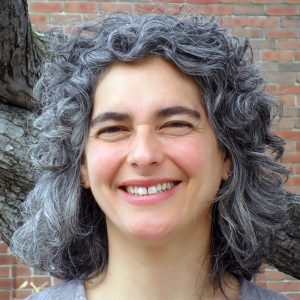 August 21, 2017
Dear Parents and Guardians,
Welcome to Champlain Elementary School! Our faculty and staff embrace the diversity of our Burlington community and integrate themes of cultural competency throughout the school year. Our inclusive classroom instruction integrates the Burlington School District's rigorous, sequential preK-12 curriculum based on the Common Core State Standards, Next Generation Science Standards, Vermont's Framework of Standards, and Teaching Tolerance. In addition, Champlain promotes project-based learning, outdoor education, and cooking in the classroom with our mobile Charlie Cart kitchen. We surround each and every student with a rich, well-rounded learning environment that promotes social, emotional, and physical wellness. We personalize support services to address the learning needs of all children. We also welcome the involvement of families in their children's education as volunteers, as chaperones, and as partners in our shared endeavor of caring and preparing the next generation of engaged citizens. Parents are especially welcome to Champlain's assemblies, taking place twice a month on Tuesdays at 9:50-10:20 am.
Please take the time to read the Champlain Family Handbook 2017-18, especially the sections on student attendance and safety procedures. Among the most important factors contributing to a student's educational success is attendance – coming to school every day. In addition, please read the Burlington School District's Calendar Handbook 17-18 which includes much information on pertinent policies and schedules. Throughout this text, "parent" refers to all guardians. We truly appreciate the Champlain community's support of our children's education, and wish everyone a wonderful year ahead!
Sincerely yours,
Dorinne Dorfman, Ed. D., Principal
About Principal Dorfman
Dorinne Dorfman, Ed. D. began as principal of Champlain Elementary School in July 2016. After completing Goddard College's teacher-education program, Dr. Dorfman earned her Master's and Doctorate in Educational Leadership and Policy Studies at the University of Vermont. For six years, she served as principal of Leland and Gray Union High School in Townshend, Vermont.
Previously she served as associate principal at Harwood Union Middle/High School in Duxbury and as projects director at Peoples Academy in Morrisville. Dr. Dorfman has taught visual arts, social studies, career exploration, personalized learning, multiculturalism, and teacher education at secondary and postsecondary levels.
As a Fulbright Scholar, she taught at the Institute for Social Studies Education at the Technical University of Berlin and conducted research on democratic secondary education in Germany. Dr. Dorfman and her husband Oliver live in Waterbury Center. Their daughter Rosalee lives in London and their son Amadeus lives in Vermont.