(Chorus)
Our school is near Lake Champlain,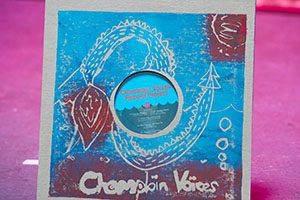 From a great explorer,
We have our name
Now we live and grow
And learn and know
Getting ready for the future
at Champlain!
In kindergarten, we learn our A-B-C's
In first grade, we're adding our 1-2-3's
In second grade, we have opportunities
Here at Champlain School.
In third grade, friendships
Are forming fast,
In fourth grade, cooperation is our task,
In fifth grade, we get to step up at last
To the middle school.
From apples to zebras, we study it all
With parents and teachers
From when we're small.
Different cultures together,
We're standing tall here it is the rule.
We treat each other with dignity,
Becoming partners, as you will see
We're having fun it's the place to be
Here at Champlain School.
So be safe, yeah, yeah,
Be respectful, yeah, yeah,
Be responsible, yeah, yeah,
When you do all three
You're the best you can be,
Be a Champ!
Let's be a Champ!