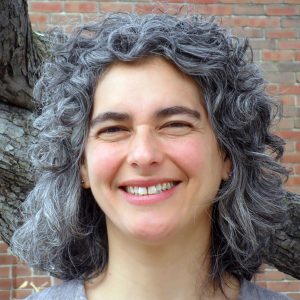 August 20, 2018
Dear Families,
Welcome to Champlain Elementary School! We look forward to the year's journey of learning and togetherness ahead! In partnership with families, we commit to raising each and every student's academic achievement and lifelong joy in learning. Creativity, social responsibility, problem solving, and healthy friendships among a diverse student body are cultivated every day, striving towards the Burlington School District's mission.
At Champlain, we teach restorative practices every day. During Responsive Classroom morning meeting, restorative dialogue circles, cooperative activities, and personal reflection, our students develop social and emotional skills that directly apply to future workplace competence, civic involvement, and family strength. We ask parents to understand the depth of students' behavior choices and contribute to their participation in our school community. This is a departure from traditional discipline methods of excluding students and separating those affected by conflict. Decades of research show that exclusionary methods exacerbate student misbehavior and the school-to-prison pipeline. The BSD and Champlain commit to reversing this national trend by addressing the causes of misbehavior and supporting children and their families with mentoring, counseling, and other services.
"Champlain is magical!" said a parent volunteer. It's true, and parent participation in assemblies and field trips throughout the school building strengthen our community. The Parent-Teacher Organization membership, Morning Champions volunteers, reading buddies, lunch monitors, Charlie Cart cooking helpers, gardeners, and library assistants need new parents every year to sign up and help out. Working together with children and each other is deeply rewarding, reaching the next generation and making a difference in their lives. Please join the journey!
Sincerely yours,
Dorinne Dorfman, Ed. D., Principal
About Principal Dorfman
Dorinne Dorfman, Ed. D. began as principal of Champlain Elementary School in July 2016. After completing Goddard College's teacher-education program, Dr. Dorfman earned her Master's and Doctorate in Educational Leadership and Policy Studies at the University of Vermont. For six years, she served as principal of Leland and Gray Union High School in Townshend, Vermont, which, under her leadership, earned the School of Opportunity Gold Recognition from the National Education Policy Center.
Previously she served as associate principal at Harwood Union Middle/High School in Duxbury and as projects director at Peoples Academy in Morrisville. Dr. Dorfman has taught visual arts, social studies, career exploration, personalized learning, multiculturalism, and teacher education at secondary and postsecondary levels.
As a Fulbright Scholar, she taught at the Institute for Social Studies Education at the Technical University of Berlin and conducted research on democratic secondary education in Germany. Dr. Dorfman and her husband Oliver live in Waterbury Center. Their daughter Rosalee lives in London and their son Amadeus lives in Vermont.