******Please check back often for updates and additions.*******
Message from Mrs. Ames    March 23, 2020
Howdy, Champlain Elementary School Students and Families!
How are you?  I hope you are doing well and enjoying the beautiful weather Vermont is serving up right now. Spring is definitely on the way.
While we're out of school and not able to get together due to the Coronavirus, I welcome you to visit the Library Learning Links page often to receive updates on library news (including Vermont's Red Clover Book Award and Dorothy's List Book Award programs), listen to library read alouds read by me and other teachers, and participate in optional activities.
Now is the perfect time to jump into your learning through reading and talking about the books you read with your family. I plan to use some digital tools your classroom teachers may be using so that you can connect with me.  I'd love to hear and see what you are reading.
I also hope you take time every day to get out and enjoy the air.  I like to walk and have enjoyed listening to the birds, spying flowers peeking through the cold dirt, and watching buds emerge from bushes and trees.  Take some time to enjoy the beauty around you.
I want you to know that I am available to each of you and your families if you have questions about access to digital tools you are using, book recommendations, and the like.  Please reach out to me by email.
Until we meet again, be well.
Mrs. Ames   sames@bsdvt.org
Below are some places to go online to listen to read alouds offered by authors. Permission has been granted from the publishers to the authors to record their books and share them on various online platforms. Digital citizenship in practice.
The wonderful local author, Kate Messner, has asked several authors to create their own book read alouds and placed links for them on her website. This ever-growing compilation supports copyright regs, too. Here's the link: https://bit.ly/2UrWTnS

TumbleBookLibrary is a curated database of children's e-books and it's available to us for FREE through August 31, 2020. TumbleBookLibrary has over 1100 titles for grades K-6, and includes our unique animated, talking picture books, read-along chapter books, National Geographic videos, non-fiction books, playlists, as well as books in Spanish and French. Plus, the collection features Graphic Novels – a student favorite!

TumbleMath has the most comprehensive collection of math stories available anywhere — all in the world famous TumbleBook format which combines animation, narration, and sound to create a compelling and enticing story book for students of all ages.
The books are all accompanied by supplementary materials such as lesson plans, educational games, plus quizzes in order to test and track progress.

This site is an audio book database for kids. The growing collection features dozens of genres and interest levels. The collection includes popular literature, classics, children's and teen books, mystery, sci-fi, history, biography, and more!
VSLA (Vermont Special Library Association)…learning tools for students, parents, and teachers.
Common Sense Media offers an oodle of student learning activities while at home.
MATH
National Association for the Education of Young Children (NAEYC)…Math at Home ToolKit
Prodigy….link to set up a parent account.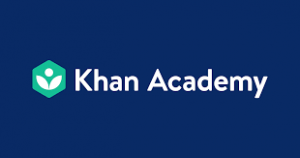 SCIENCE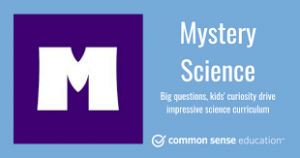 Launch Packs      Access ID:  bsdvt       Password:  bsdvt
While we aren't able to visit places, check out this list of cultural sites and activities. There is something for everyone.

Virtual Tours
San Diego Zoo: https://kids.sandiegozoo.org/

Yellowstone National Park: https://www.nps.gov/yell/learn/photosmultimedia/virtualtours.htm

Mars: https://accessmars.withgoogle.com/

Great Wall of China: https://www.thechinaguide.com/destination/great-wall-of-china

Appalachian Trail: https://www.nps.gov/appa/learn/photosmultimedia/virtualtour.htm

National Parks Virtual Tours: https://www.nps.gov/search/?affiliate=nps&query=trail%20virtual%20tours&fbclid=IwAR37uxTyHzMSXH2AkZNdmfHbrciDZ7w_C17IdHv02eZV1k0I3skr9jjJzCY

Live Cameras
San Diego Zoo Live Cameras: https://zoo.sandiegozoo.org/live-cams

Monterey Bay Aquarium: https://www.montereybayaquarium.org/animals/live-cams

Panda Cam: https://zooatlanta.org/panda-cam/

Houston Zoo: https://www.houstonzoo.org/explore/webcams/

Georgia Aquarium: https://www.georgiaaquarium.org/webcam/beluga-whale-webcam/

Museums

Montshire Museum of Science  https://www.montshire.org/online-resources/montshire-at-home-bubbles-and-soap

British Museum, London: https://britishmuseum.withgoogle.com/

Guggenheim Museum, NY: https://artsandculture.google.com/streetview/solomon-r-guggenheim-museum-interior-streetview/jAHfbv3JGM2KaQ?hl=en&sv_lng=-73.95902634325634&sv_lat=40.78285751667664&sv_h=30.75703204567916&sv_p=0.06928383072430222&sv_pid=MfnUmHRyOSzMtY3vtYU05g&sv_z=0.9645743015259166

National Gallery of Art, Washington DC: https://artsandculture.google.com/partner/national-gallery-of-art-washington-dc?hl=en

Musee d'Orsay, Paris: https://artsandculture.google.com/partner/musee-dorsay-paris?hl=en

National Museum of Modern and Contemporary Art, Seoul: https://artsandculture.google.com/partner/national-museum-of-modern-and-contemporary-art-korea?hl=en

Pergamon Museum, Berlin: https://artsandculture.google.com/entity/pergamon/m05tcm?hl=en

Rijksmuseum, Amsterdam: https://artsandculture.google.com/streetview/rijksmuseum/iwH5aYGoPwSf7g?hl=en&sv_lng=4.885283712508563&sv_lat=52.35984312584405&sv_h=311.1699875145569&sv_p=-5.924133903625474&sv_pid=fOVcUXQW2wpRf33iUmxEfg&sv_z=1

Van Gogh Museum, Amsterdam: https://artsandculture.google.com/partner/van-gogh-museum?hl=en

The J. Paul Getty Museum, Los Angeles: https://artsandculture.google.com/partner/the-j-paul-getty-museum?hl=en

Uffizi Gallery, Florence: https://artsandculture.google.com/partner/uffizi-gallery?hl=en

MSAP, Sao Paulo: https://artsandculture.google.com/partner/masp?hl=en

Open Heritage Sites from Around the world: https://artsandculture.google.com/project/openheritage

Blarney Castle and Gardens: https://www.blarneycastle.ie/pages/map-and-virtual-tour

Other Entertainment
Musicals you can watch at home: https://www.playbill.com/article/15-broadway-plays-and-musicals-you-can-watch-on-stage-from-home

Reading
New York City Library, free digital books- https://www.nypl.org/

Free Audio Books http://www.openculture.com/freeaudiobooks

Free Public Domain Books https://librivox.org/

Your local library has digital books and audio books to check out. https://www.fletcherfree.org/

Resources for Kids
Suessville: www.seussville.com

Fun Brain: www.funbrain.com

Storyline Online: www.storylineonline.net

Fun Science Experiments: https://www.rigb.org/ExpeRimental?fbclid=IwAR22PjG6yr9uaHWCgVBcMtvHpkqP0DHRl_1ZWq9qvdEImEbs86bCWeLIXQ4
Champlain Elementary School Subscriptions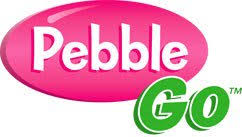 K-3rd database to research: Animals, Science, Biographies, Social Studies, and Dinosaurs. See Mrs. Ames for login information.
Bookflix is an online literacy resource that pairs classic video storybooks from Weston Woods with related nonfiction eBooks from Scholastic to build a love of reading and learning.  This engaging resource for children in grades PreK-3 will help early readers develop and practice essential reading skills and introduces students to a world of knowledge and exploration.
All fiction / nonfiction pairs are categorized according to nine themes: Animals and Nature, Earth and Sky, Family and Community, People and Places, Music and Rhyme, ABC's and 123's, Adventure, Imagination and Celebrations.  For login information, please ask your classroom teacher or visit the Library.

TrueFlix is an online, 100% nonfiction literacy resource from Scholastic's award-winning True Book series with related video content. Students build knowledge of subject-area content through paired videos and ebooks while sharpening important literacy skills.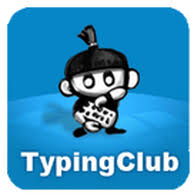 Students in grades 2-5 have accounts to use at school and at home.  Keyboard practice is fun!
SEARCH ENGINES…Just right for children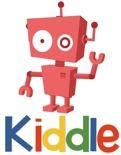 Kiddle.co A search engine for kids!!
KidRex.org A search engine for kids!!

Kidtopia.info A search engine for kids!!